How Does Technology Effect our Children?
Technology has become a big part of our lives so fast that we've barely realized how dependent we are on it. It's become a daily routine and most of us are unable to function without it. Of course technological advancements have made life easier, but we need to keep in mind the effects of technology on children.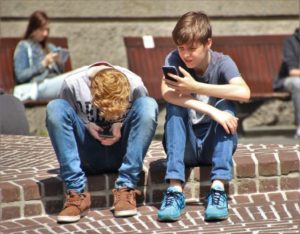 Our children and future generations are spending more time absorbing blue light than sunlight.
Children, beginning at a very young age are habitually using technology. We spend our time as a family eating dinner on the couch in front of the television or at the table with phones in our hands.
We've placed devices in the hands of our children to teach them their numbers or colors or to keep them quiet while we try to do something without distraction so it's easier. While it may be easier in the moment soothe them with a smart device, we may be setting them up for more problems in the future.
How technology can effect our children:
1. Obesity
On average, children spend over a third of their day on smart devices, watching TV, or playing video games. Children who are staying inside and spending more time using smart devices than they are outside or doing something away from technology causes a lack of physical activity and unhealthy sleeping patterns. Lack of physical activity & unhealthy sleeping patterns directly promotes obesity.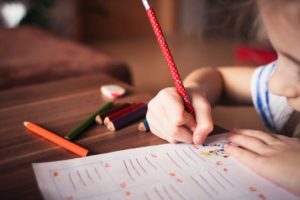 2. Mental Illness
Technology effects children's mental health as well. While their brains are in the most important stages of development, we are hindering their mentality. Young children are becoming prone to stress, anxiety, behavioral problems and insomnia unlike previous generations who grew up without technology.
3. Stunted Growth and Development
Movement, touch, human connection and exposure to nature are four main factors for the healthy development of a child. But when technology replaces one or more of these four main factors, our children's mental and physical health is delayed.
Many studies have been done to further understand the correlation of developmental problems with technology exposure in children. Studies have found children with increased screen time develop speech problems, learning difficulties, sensory coordination issues and more.
4. The Dark Side of Blue Light
Adults, as well as kids are affected by technology and some of us may not even realize it!
Devices like phones, tablets, computer monitors, ect. emit blue light. Blue light is a high-energy light that is a part of the sun's visible light spectrum that's needed to keep us alert.  Prolonged exposure to the light can disrupt your body's natural production of melatonin which helps us sleep. This kind of light can also cause permanent damage to the eyes. According to researchers, children are more susceptible to the damage caused by prolonged exposure to it.
How can we overcome the effects of technology on children?
Experts suggest children between ages two and five should have one hour of screen time a day and no exposure for infants less than two years old. Of course, theses are only suggestions, and what works best for your child individually is what matters.
Encouraging Activities and Bonding
Encouraging our children to participate in other activities away from the screen promotes healthier alternatives and the bonding they need with their family at the same time.
The rules we make for our children apply to us as parents too. Children learn by what they see. It's more difficult for them to pull themselves away from technology if they see us on our phones after we've told them to turn off the TV.
Technology is incredibly beneficial to everyone but we have to understand the risks that come with it. We can't let what our children see on TV, social media, or video games teach and develop them more than we, as their parents do.