Healthcare IT Support - 24/7 Proactive Maintenance - Risk Free, Flat Rate
Local IT support for the healthcare industry is crucial - tasks, systems, networks, the entire infrastructure has to run smoothly so that the staff can focus on health, not their workplace technology. Patient care must be balanced with workplace efficiency, doctors need the ability to access records and sensitive data, and the administration and support staff need management systems that respond immediately and behave predictably. Healthcare IT is the last place you want to see errors or downtime.  With CTG's Local presence in Dallas, Fort Worth, Arlington & Amarillo we can quickly be at your location in no time.
Minimize Patient disruption & Increase Profitability - "Don't Let your Technology Work Against You"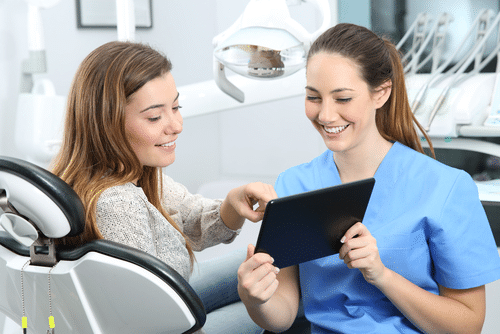 "What Our Health Clients are saying!"
CTG Tech has over 30 years of experience providing the healthcare industry with IT solutions that is dependable, flexible, and secure. When you use CTG's Managed IT services as a healthcare provider, you will have confidence knowing that your hardware will be kept up-to-date and glitch-free, your software will run smoothly and quickly, and any communication, information-sharing, or networking will be efficient, fast, and reliable.
Ready for your Hands Free Experience with Managed IT Services for the Health Care Industry!
Local Health Practice Client Testimonial:  90 Workstations
Shannon Hilgart Executive Director
AOC, Inc.
 "I am writing to let you know how pleased AOC, INC. is with the work of CTG Tech. Prior to CTG's IT support, AOC was experiencing hours of down time weekly, employees were frustrated, and frankly, business was hampered due to computer issues.
CTG came aboard January 1, 2013 and since that time we have had no computer issues resulting in down time with your team at the helm of IT support.  Aaron Wise told us in our first meeting that customer service was his team's number one priority and that is evident in the manner in AOC staff is treated and also in the manner in which business is conducted once a work order is placed. Our issues are resolved in a very timely manner and work doesn't grind to a halt as was previously the case. Working with CTG's team of great people is a true delight and we could not be more pleased with your company's performance." - Client Testimonials
Healthcare IT Technology Roadmap - Keeping your IT Budget Predictable
Our Managed IT Services for Healthcare practices with the small business owner in mind. We will provide you with on-going quarterly business reviews with your dedicated vCIO (Virtual Chief Information Officer) providing a technology road map necessary to keep your technology budget predictable & your health practice running smoothly.  We will proactively provide you with a Technology Business impact analysis so you can budget all of your IT expenses without any supersizes with our Life-cycle management process in place.
Contact us today to schedule a consultation with our leading experts in Healthcare IT in and around Dallas, Fort Worth, Arlington & Amarillo!
Healthcare Managed IT Services in Dallas Fort Worth & Amarillo include:
User Support | Network Admin
✓  Unlimited End User Support
✓  Issue Isolation & Remediation
✓  Security Best Pracice
✓  Asset Life Cycle Management
✓  Vendor liasion
✓  Documentation
✓  Compliance Implementation
✓  Network Audits
✓  Secure Backups On/Offsite
✓  Microsoft Security Patches
✓  Antivirus Protection
✓  Spam Management
✓  Health Security Management
✓  Desktop Optimization
✓  Asset Documentation
✓  24/7 NetworkMonitoring
✓  Business Impact Analysis
✓  IT Budgeting Planning
✓  IT Road-Map (1-5 yr plan)
✓  Issue Management
✓  Vendor Management
✓  IT Upgrades
✓  Cloud Migration
✓  Quarterly IT Review

Areas Served
CTG provides a wide range of Healthcare IT services, IT Consulting and Onsite IT Support in Dallas, Fort Worth, Arlington, Amarillo, Richardson, Mansfield, Grapevine, Southlake, Burleson, Bedford, Keller, Garland, Hurst.
Local IT Support for on-site visits: Dallas Healthcare Managed IT Services, Ft. Worth Backup and Data Recovery,  Managed IT services Fort Worth, IT Consulting Southlake, Backup & Data Recovery Arlington.
Managed IT services from CTG provide you with more reliable performance and predictable expenses.  Call us today if you are in the Dallas-Fort Worth or Amarillo area and let us help you protect your businesses Technology Investment.