Managed IT Support Services In Grand Prairie, TX From CTG Tech
CTG understands that technology is a tool that drives the exchange of information. It's a crucial aspect of doing business today, but the more time that's spent on managing servers and applications, the less resources you have for pursuing other business goals. CTG Tech removes the pressures of maintaining your infrastructure with our managed IT Services in Grand Prairie, so you can focus on your customers. Our experts have the knowledge and experience to handle even the most complex situations by approaching it first with IT Consulting in Grand Prairie. Whether it's migrating to the cloud or establishing a global network, we can provide systems and support customized to your specific business needs.
When you choose us for managed IT services in Grand Prairie, you can rest assured that your network will function at maximum capacity. We take a proactive approach to managing your technology assets, ensuring that any potential issues are identified and resolved as soon as possible before they have a chance to develop into serious problems. We watch your systems 24/7 and respond quickly to any signs of trouble.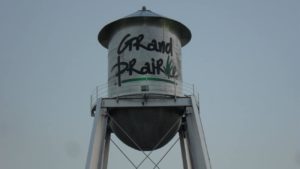 Grand Prairie Industries We Serve
CTG Tech's expert team has been providing Grand Prairie IT services since 1982. Our healthcare IT consulting clients can count on CTG Tech to safeguard their patient data in compliance with government regulations. We've helped major law firms, financial institutions, construction companies, manufacturers, CPAs, and other small to mid-sized businesses craft and maintain their own solutions to improve security, manage email systems and remote access, and consolidate their networks. We can provide support and monitoring for small to medium businesses along with a virtual chief information officer to personally oversee their needs. No matter what their goals might be, we give them the tools they need to achieve them.
Managed IT Services in Grand Prairie provide local companies a number of advantages:
Eliminate expensive repairs – Our network monitoring and maintenance will prevent potential problems  before they turn into downtime.
Help desk Support – Our help desk team is available at your fingertips to resolve most network problems.
Back Up Data Recovery – We can provide systems to safeguard your valued information against data loss by comprehensive, cutting-edge systems that backup your files to off-site storage in case of disaster. We can have your data restored and your business up and running quickly even when the worst happens.
Mobile Solutions – Optimizing communication channels and shared data between locations or for remote staff can be strategically planned to enhance productivity and network security.
Local Response – Dealing with a local Grand Prairie IT Services company means we can be on-call and on-site in minutes to personally address any issues that develop.
24/7 Network Monitoring – Our network monitoring solution jumps into action if and when a problem arises.
Keep on top of changing Technology 
Large investments, the need for specialized staff, and constant maintenance can make your infrastructure a major headache. Competitors will be taking advantage of the latest telephony applications and virtual servers. The complexity of changing options can lead to costly dead ends. As your IT services company, CTG Tech can provide local businesses a full range of security, network monitoring, data center, hosting, and backup technologies that keep your company on track.
Our managed IT support services also include VPN and remote office support so you can maintain a hybrid workplace, as well as data backup and disaster recovery in the event of a breach or other security incident. We're also your source for hosted cloud services so you don't have to maintain your own servers. Our on-site support capabilities also ensure you can have any issues with your hardware taken care of in the fastest and most comprehensive manner possible.
CTG Tech as a Local Business
Our community is culturally rich in venues such as the Verizon Theater and the historic Uptown Theater. We're also a great environment for the younger crowd with attractions like the X Games and the GPX Skate Park. One of the city's many draws is Trader's Village, the largest flea market in Texas. CTG Tech is proud to be a local IT presence helping small to medium businesses develop and grow. At CTG Tech, we help you get the most from your IT investments by supporting the complete life cycle of your technical initiatives. We can help in assessing your existing solutions and designing and deploying new ones. Our managed IT support services provide local businesses with 24/7 support.
CTG Tech and its team of engineers are dedicated to providing the best small business IT solutions to address all of your technology problems.