Managed IT Services - 24/7 Proactive Maintenace - Hassle Free, Fix Fee IT
Do you struggle with finding the time, resources and budget to
develop the ideal IT support for your small business? CTG Tech is your solution. We are the leader in Managed IT Services  for small to medium sized businesses (10-200 users) across Dallas, Fort Worth & Amarillo. CTG Tech will assess your IT needs, customize your Managed Services options, and provide budget-friendly and flexible costs to ensure your businesses IT infrastructure is running smoothly and securely. As a small business owner, CTG understands your priorities are focused on revenue generation, and keeping your company efficient, productive and secure is our number one priority for you.
Reduce business disruption and Increase Profitability - "Let your Technology Work For You"
With CTG's Managed IT Services you will receive expert attention and on-going IT support to ensure you have uninterrupted productivity with your IT Infrastructure.  With offices located in Dallas, Fort Worth, Arlington & Amarillo, our local presence ensures reliable IT Management & readily accessibility to your business.  Our team is dedicated to ensure your systems are continuously running without disruption. That means increasing the productivity from the technology you've already invested in, while reducing the total costs of IT problems and the resulting downtime.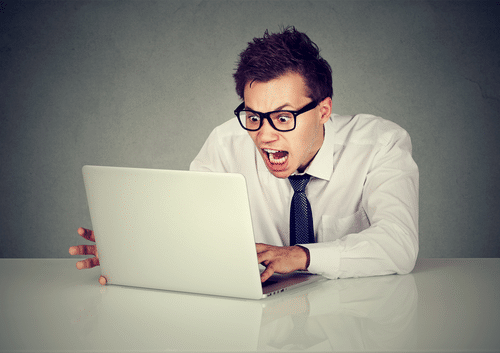 "What Our Local Clients Have To Say!"
Technology Roadmap - Keeping your IT Budget Predictable & Budget Friendly
CTG has meticulously crafted our Managed IT Services for small businesses with the small business owner in mind. We will provide you with on-going quarterly business reviews with your dedicated vCIO (Virtual Chief Information Officer) who will provide you a technology road map necessary to keep your budget predictable.  Don't let an old out-dated server crash on you again.  Let us worry for you and help you prevent downtime with an ongoing business impact analysis to keep you informed with our Life-cycle Management Process.
CTG Tech would love to have the opportunity to meet with you, discuss your IT and security needs, and provide you with a flat-rate, Managed IT Services package that suits your business' specific needs. Contact us today to schedule your Small Business consultation with our leading experts in Dallas, Fort Worth, Arlington & Amarillo!
Our Managed IT Service Plan For Small Business Includes...
User Support | Network Admin
✓  Unlimited End User Support
✓  Problem Isolation & Resolve
✓  Unlimited On-site
✓  Best-Practice Alignment
✓  Asset Life Cycle Management
✓  Vendor Managedment
✓  Documentation
✓  Client Portal Access
✓  Managed Data Back Ups
✓  Manged Security Patches
✓  Virus, Malware Protection
✓  Spam Management
✓  Security Management
✓  Desktop Optimization
✓  Asset Documentation
✓  System Health Monitoring
✓  Business Impact Analysis
✓  IT Budgeting Planning
✓  Technology Road-Map (1-5 yr)
✓  Issue Management
✓  Vendor Management
✓  Technology Upgrades
✓  Cloud Implementation
✓  Quarterly Business Review
Areas Served
CTG provides a wide range of Small Business IT Managed Services, IT Consulting and Onsite IT Support in Dallas, Fort Worth, Arlington, Amarillo, Richardson, Mansfield, Grapevine, Southlake, Burleson, Bedford, Keller, Garland, Hurst.
Local IT Support for on-site visits: Dallas Managed IT Services, Ft. Worth Backup and Data Recovery,  Managed IT services Fort Worth, IT Consulting Southlake, Backup & Data Recovery Arlington.
Managed IT services from CTG provide you with more reliable performance and predictable expenses.  Call us today if you are in the Dallas-Fort Worth or Amarillo area and let us help you protect your businesses Technology Investment.