Is it Time for Your Business to Move to a Cloud-Based Infrastructure?
A Cloud Computing environment allows businesses and their employees to interact & collaborate seamlessly and efficiently.  Whether you are at home, in the office or on a business trip, users can easily share, edit and publish documents almost instantly across any web-enabled device.  There are many factors that come into play when considering making a move to "the cloud."  We will be with you every step of the way...
Business Cloud Computing Discovery Process:
CTG's cloud computing discovery process allows you to work hand and hand with our team of experts, who will help you discover your specific needs and customize a cloud based solution that fits your business.  During this process we will provide you with a detailed analysis that includes current hardware, costs of replacing or eliminating hardware with a cloud-based option.  You will be equipped to make an informed decision on the option for you & your technology.  With offices in Dallas, Fort Worth, Arlington & Amarillo we ensure you'll get the customer service experience you deserve on your transition to "The Cloud."
CTG's Cloud Service Solutions:
Cloud desktop
Using a cloud-based hosted desktop, you will enjoy the ease of accessing a virtual workstation from anywhere, at any time, from any device.
Cloud server
Are you tired of maintaining an on-site server?  Let us build you a cloud-based server so you will never have to worry about the hardware again!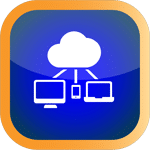 Cloud applications
Create a complete mobile workforce so your employees can access their core business applications from anywhere, with any web-enabled device.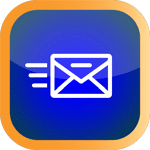 Cloud email
Seamlessly move your email to Microsoft Office 365 and get rid of your on-site exchange email server.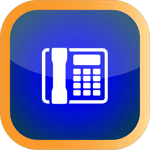 Cloud VoIP
Enjoy reliable crystal clear phone calls, without any PBX hardware to manage, and the ability for your employees to have the freedom to work anywhere at any time.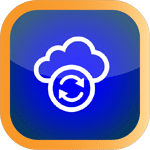 Cloud filesharing
Eliminate your file server and move your data to a secure cloud-based file sharing solution.  Share, edit and publish files from anywhere in real time.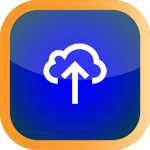 Cloud backup
Business Continuity - With CTG's cloud-based back up, you can rest easy knowing your critical data is backed up, ready for recovery in the event of any disaster, without the worries of purchasing or maintaining any hardware.
Local Cloud Service Provider | Dallas-Fort Worth & Amarillo
Unlike other cloud IT providers we only focus in local surrounding areas.  With offices in Dallas, Fort Worth, Arlington & Amarillo we will build a trusting relationship and create a total hands on experience for your cloud computing solution.  We will work with you every step of the way to through your transition to the cloud to ensure you are investing in the right cloud technologies that enable you to increase your bottom line.  Never worry about hardware again and give us a call for a free two-hour consultation.
All of Our Cloud-Based solutions are supported and maintained by our Network Operations Team at CTG, alleviating you of the burden of maintaining & supporting any on-site hardware by moving it to one of CTG's Cloud-Based Solutions.  Shift the risk and talk to us today in the Dallas-Fort Worth or Amarillo areas!
Predictable Results. Predictable Costs. Keeping IT Simple.