"CTG brought us a solution that allowed us to book more appointments that quickly increased our sales."
CTG came in and proved there value. Before CTG I was with an IT services provider that had sold me a phone system that cost me a fortune. I was continually having problems and was dropping calls regularly, in fact, we had to reboot the phone system every morning so calls would come through. CTG came out and proved that the system was faulty. They were able to cut my phone bill in half, provide me with a high-quality solution that works, but also there was no upfront hardware expense.  These guys are true consultants who proved there worth. They have now been supporting all of my Technology for the past four years. I highly recommend them.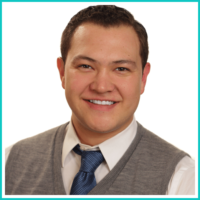 "The Quality is always top shelf."
They have been our IT team for years and the quality is always top shelf, the response time is fantastic and they don't give up on an issue AT ALL. Can't recommend them enough.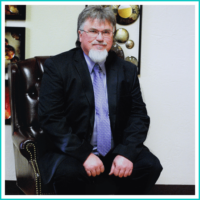 "We feel very much at ease that CTG is providing us on top of all the new Technology and services."
"CTG is the only IT services company we have ever used. We have always been thrilled with our service they provide. For over 15 years they have ensured all of my security needs are met, that I am in compliance with Industry standards and have always had a responsive helpdesk. They understand my busiest times are during tax season & pay special attention to my business during that time, even if I have to call them on the weekend. I would recommend CTG to any business for their technology needs."
Shannon
AOC, INC
(Non-Profit Healthcare Clinic)
"Prior to CTG's IT Support in a busy healthcare practice, we were experiencing hours of downtime weekly."
"I am writing to let you know how pleased we are with CTG as a busy Healthcare Clinic. Before CTG's IT support, AOC was experiencing hours of downtime weekly, employees were frustrated, and frankly, business was hampered due to computer issues.
CTG came aboard January 1, 2013, and since that time we have had no computer issues resulting in downtime with your team at the helm of IT support. In our first quarterly review meeting, we were told that customer service was CTG's number one priority, and that is evident in the manner of how AOC staff is treated and also in the manner in which business is conducted once a work order is placed. Our issues are resolved in a very timely manner, and work doesn't grind to a halt as was previously the case. Working with CTG's team of great people is a pure delight, and we could not be more pleased with your company's performance."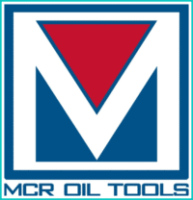 "Reliable service and peace of mind that allows me to concentrate on my business ."
"They are always a phone call away, and prompt responses and solutions provided are fantastic. CTG Tech offers services and solutions that are relevant to my needs, and they follow through until the problem is solved. Keep up the good work!"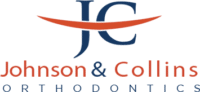 Joycelyn
Johnson & Collins Orthodontics
"I brag on how your company is a prime example of how customer service is supposed to be."
"I brag on how your CTG is a prime example of how customer service is supposed to be. They are quick to respond to our needs. They are willing to listen and create new systems to help us work smarter not harder, and no one at CTG is impatient or condescending. In the IT world that's pretty amazing. CTG has always exceeded our expectations!"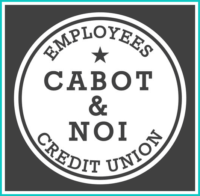 Brent
Cabot & NOI Employee Credit Union
"CTG takes the time to understand my vision & goals for my company."
"I was looking to change our IT service provider. After an extensive vetting process in which we looked at six IT vendors, CTG stood head and shoulder above the competition. I have always felt like the personal human connection is critical for the success in a vendor relationship. Out of all the IT vendors I spoke with, I felt that CTG most closely represented what I was looking for. There is not "red tape" like I have found with other vendors. It is always nice to be able to pick up the phone and bounce IT-related ideas off of any of CTG Tech's team. I have a good working knowledge of Networks and how a business should be using technology, but I appreciate the expertise and commitment CTG provides to helping me make sure my business is successful not only today but well into the future."
"Regardless of how difficult the task may be, and don't know the answer, you will go find it."
 Regardless of how difficult a request may be, CTG will find the answer. For extreme circumstances where immediate action needed to take place, instead of giving up as some companies may have, you thought outside the box and found a solution that fit our budget and needs."
Mary Jo
Store Source Inc.
"We are pleased with the timely service & their ability to help us grow with technology solutions they have provided."
"Store Source LLC works closely with manufacturers to meet the needs of the supermarket industry. We have been fortunate to have been on a growth curve over the last five years and found that we needed more IT support than one person could provide. CTG stepped in and had offered us the support & solutions necessary to keep both our office-based staff and field-based sales force fully functioning. We are pleased with the timely service they've offered us and their ability to help us grow with the Technology solutions they have provided us. They have also been an integral part in ensuring all of our systems more secure."
"They provide a personalized BUSINESS service, and have helped us grow.""
"They provide a personalized BUSINESS service. Their recommendation for us to move a portion of activities to the cloud has helped increased our productivity and reduced our software & hardware costs.
They have helped us grow our business. When we moved to our new location, they were an integral part of our pre-planning and construction. Anytime you are expanding; you need to watch your budget. We were able to use a portion of our old system, but the savings didn't limit us for future expansion.  There was no downtime during the transition. We feel secure with the service we receive from CTG.
They have dedicated techs that know our business, three tiers of service we can depend on, and timely on-site support is available. "