6 Reasons Why Every Legal Firm Needs to Hire Managed IT Services
Does a law firm need managed IT services? If the law firm is trying to focus more exclusively on its core operations, while also ensuring that it's well-supported and well-secured on the technology front, then yes the firm does need to hire a managed services provider. IT is an inseparable part of a law firm, its uses varying from storing sensitive client information and keeping the everyday processes going to enabling remote working and organizing the client cases electronically. But since a law firm already has so much on its agenda, having to manage an in-house IT department on top of all that can be unnecessarily time-consuming and costly.
It makes much more sense for the law firm to instead have a third-party IT services provider managing all its internal IT operations. Following are noteworthy reasons why a managed IT services provider can be the perfect partner for a law firm:
Assurance of State-of-the-art Cybersecurity
A network breach or data breach is near to unacceptable for a law firm. Lawyers are entrusted with a great deal of confidential information by their clients. In addition to providing excellent legal services to its clients, a law firm also has to ensure that this confidential information is never exposed in a way that threatens the reputation of clients as well as of the law firm. Cybersecurity is one of the most important areas where managed IT services providers work in. They think ahead, install robust and state-of-the-art security mechanisms, assess and resolve potential internal vulnerabilities, and keep an eye out for the external cyber threats. As a result, a law firm is likely to be much more technologically secure when it has an experienced IT services provider handling its cybersecurity 24/7/365.
Deploy Cloud Infrastructure Safely and Efficiently
There are multiple advantages for a law firm to store its documents and files on the cloud. It allows the lawyers as well as other professionals at the firm to always have their documents at fingertips, whether they are in the courtroom or out in the field doing research. Given the complexity involved in cloud configuration, the expertise of a managed services provider can sure come in handy. Through the cloud based IT services of the provider, a law firm can easily establish a secure cloud environment for all its data.
Enjoy a Sense of Unwavering Stability
A seemingly minor technology glitch has the power to bring an entire law firm to its knees. Given the role IT plays in keeping the law firm's operations going smoothly, stability is likely to be highly valued by any law firm. This stability shouldn't be affected even in the face of hardware/software failure or malware attack. The guarantee of stability of this kind can only be offered by the business continuity services of a managed IT services provider. The focus of such services is to help an organization recover from a disaster event as soon as possible so that its daily operations can be resumed quickly. This helps in ensuring that the stability of the organization isn't compromised with for too long. A law firm that's assisted by a managed services provider in its IT operations will always be able to rest easy knowing that tomorrow will be just as smooth-running as today, no matter what unanticipated circumstance arises.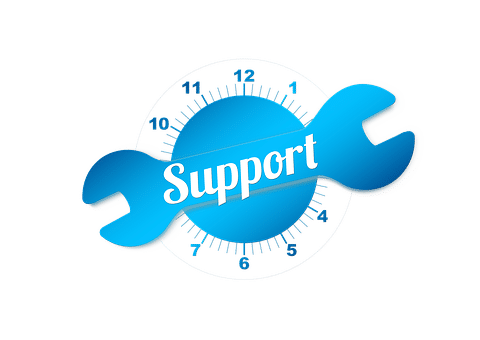 Have Access to Dedicated IT Support Team
The managed services providers aren't only a huge help in the big matters like data breach, they also act as life-savers when it comes to the daily, minor IT related issues that lawyers often have to deal with. The helpdesk service offered by the managed service provider ensures that there are IT experts right around the corner to help the lawyers resolve their everyday IT issues. With a dedicated IT support team always available to offer their help, a law firm will never have to worry about anything holding up its operations.
Be In Compliance With the Important Data Protection Laws
Because a law firm has to deal with sensitive client data, it comes under the purview of various laws and regulations implemented by the government to protect the confidential client data. A law firm has to keep its technology resources up-to-date at all times to make sure that it is in compliance with the applicable laws and regulations. A law firm violating these laws would be more than just ironical! Non-compliance can get the law firm into legal trouble, getting out of which may require payment of huge penalties. Managed IT services take care of all compliance related requirements for a law firm. Not only do they stay in touch with the latest updates in the government laws on data protection, but they also take all the necessary actions to make sure that the firm is complying with the government-defined regulations at all times.
A Good Opportunity to Save Money
Last but certainly not the least, we arrive at what's an issue of concern for most law firms, which is saving money. Running a law firm is by no means inexpensive, and a law firm is going to appreciate every bit of money that it can save. Hiring an IT services provider is much cheaper than hiring an in-house IT staff. On the operational front, there are many expenses associated with having an in-house IT team, from implementation to management. At the end of the day, a law firm has to think about how much its spending versus how much its earning.
It is during such a comparison that the benefits of hiring managed IT services become much more evident and desirable. And why shouldn't these benefits be tempting? All the IT related expenditures are seamlessly accommodated into one single price that is to be paid once a month. The law firm would know exactly how much of its budget will be spent on IT in a given month. Moreover, the firm will also be able to scale this cost up or down depending on its monthly needs.