Anyone who has ever conducted an online search knows, personal information is often easily accessible on the internet. It seems like there are no restrictions when it comes to finding personal information about people online. In response to these concerns, Google expanded its options for protecting personal information.
Personal Identifiable Information, or PII, is private information used to prove you are who you say you are. Keeping this information secure is important for individuals and organizations alike; especially if the organization manages customers' PII.
The Risk of Identity Theft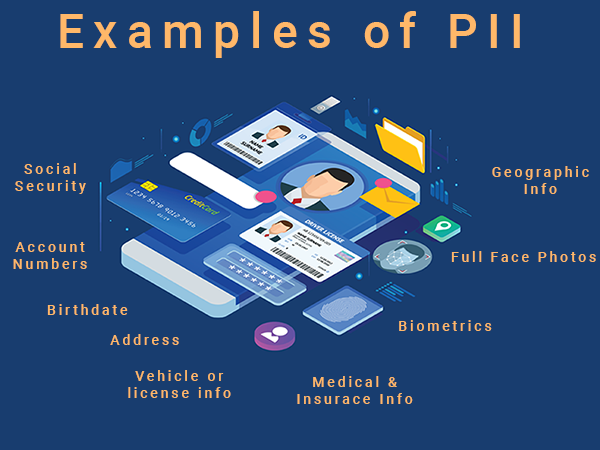 The risk of identity theft is extremely high when PII is not protected. Identity thieves victimize companies and their customers due to exposed personal information, making this a grave concern for everyone. In 2020, identity theft was the result of 65% of data breaches. People with active social media accounts are 30% more likely to become victims of identity theft. If you have Snapchat, Facebook, or Instagram, you're 46% more likely to become a victim.
Google's New Policy
Users can now request personal information (phone numbers, email addresses, and physical addresses) be removed from search results. Social security numbers and banking information should be removed to avoid identity theft too.
Google is helping to protect users' privacy and safety in the digital age by allowing them greater control over their personal information online. Google's new policy gives you the tools you need to stay safe and secure online.
Having personal contact information publicly available online can pose a significant threat to one's personal safety and security. For this reason, 86% of people choose to remove such personal details from their social media profiles and other online platforms.
Google reviews the information carefully before they decide to remove it or let it stay. Any information that is vital in preserving historical records or enabling communication among members of a community will not be removed. Google's goal is to balance protecting personal privacy and making sure valuable information remains accessible online.
Google's Requirements for Removing Personal Information
For Google to consider the content for removal, it must pertain to the following types of information:
Confidential government identification (ID) numbers like U.S. Social Security Number
Bank account numbers
Credit card numbers
Images of handwritten signatures
Images of ID docs
Highly personal, restricted, and official records, such as medical records
Personal contact info (physical addresses, phone numbers, and email addresses)
Confidential login credentials
More Ways to Protect Your Information
It is important to remember that even if you remove information from search results, it will still be on the internet. Removing information from search results just makes it more difficult for someone to find. If you want to remove personal information from a website, you will need to reach out to the website's host.
Download our Free Resource
Restricting you share on social media platforms and information you provide to other websites can better ensure your PII (Personal Identifiable Information) is secure.