Benefits of a Business Continuity Plan
Is your business prepared for a Texas power outage?
Can your business afford multiple hours of downtime?
Are your servers backed up?
Disasters happen all the time and can be catastrophic. Do you have a plan in place?
The purpose of a business continuity plan is to ensure your business critical applications are uninterrupted and that recovery time and effort is minimal. A business continuity plan is a high priority for any organization.
Avoid Disruption to the Services Provided By Your Business
Regardless of your industry 100% assurance of service delivery is one of the best promises that you can make to your clients. Being unprepared to handle incidents like data loss or an internet outage could render you unable to serve your customers.
Some aspects of a business continuity plan include cloud backups and and failover services. Planning ahead of time can ensure your business and customers continue without interruption.
Minimize the Losses on the Financial Front
Your business can only make money as long as it's operational. Downtime can cost your business thousands of dollars for every hour your down. On average, one minute of downtime costs businesses $5,600. How long can you afford to be down?
Business Continuity Planning (BCP) can prevent your business from experiencing financial loss due to internet outages, data corruption, and even rolling blackouts. CTG Tech offers recovery strategies including, (but not limited to) offsite backups, cloud applications, a risk analysis and more.
Help Your Employees & Clients Feel Assured
Employees and clients are the most important stakeholders of a business and will feel assured that the business is improving their confidence levels.  When your business is hit by an unanticipated disaster, not only your clients, but your employees too are affected.
A business continuity plan gives employees and clients the assurance that a business will be able to function properly in the aftermath of a disaster.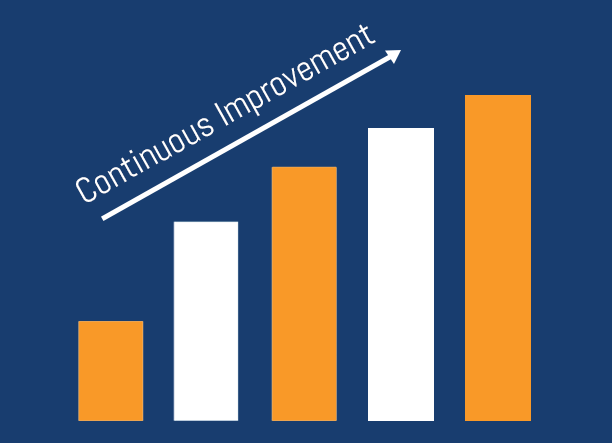 Proactive Instead of Reactive
While a sudden disaster incident itself is enough for the panic to set in, not knowing how or when your business will recover can make things much worse. A business continuity plan allows you to relax in the midst of a disaster.
You can never rule out the possibility of a disaster, like a Texas power grid failure, to shutdown your business.
Peace of Mind
Running a business is stressful, and whenever there's a chance to reduce some of the stress, you should jump at the opportunity. Dealing with a cybersecurity breach, power outage, or other disaster, are some of the most stressful situations to be in as a business owner.
With a business continuity plan in place, your critical business applications and operations can continue without interruption. Don't leave your business at risk, contact us today!