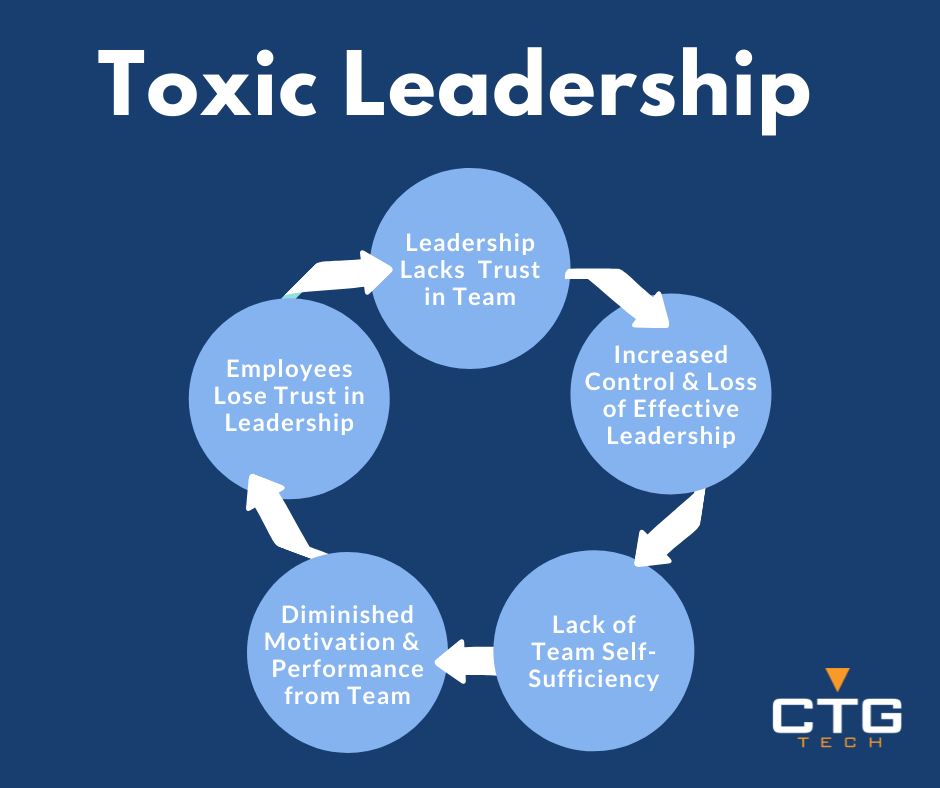 High Employee Turnover
One of the most obvious symptoms of a toxic work environment is high employee turnover. Whether employees are resigning or being fired, if your staff seems to be a revolving door, there's definitely an issue. Bad managers can drive away good employees and poison the company in the process.
Opening communication between departments, employees and leadership can help prevent the loss of your top talent. You should let your employees know they can come to you with concerns, and offering an anonymous way for employees to provide feedback can help you heal the culture.
Lack of Motivation in Employees & Confidence in Leadership
A culture rooted in gossip and snide remarks destroys the chance of success for your employees and company alike. If gossip is taking place amongst employees, it's usually because bad leadership encourages it. Gossip damages faith in management, trust between colleagues and confidence in the organization. It can also drive a wedge between team members and create a toxic environment.
Leaders should be aware of gossip and address the underlying problem that it stems from. Leadership that creates this kind of culture not only damages the company, but neglects the psychological safety of employees.
Dysfunction from Lack of Transparency and Communication
Toxic work environments are saturated with dysfunction and remain stagnant in regards to new success. Employees who haven't been given clear responsibilities are set up to fail. Micromanagement makes it difficult for employees to understand what is expected of them.
Standard operating procedures (SOPs) and company policies can create clear expectations for everyone. If leadership enforces the same policies and procedures across the entire company, responsibilities become clear.
Lack of Feedback & Disengaged Employees
Feedback or the lack of feedback both effects your employees' performance. Lack of feedback creates employees who are disengaged and unmotivated. Employees need to feel that they are valued, and their efforts are being recognized. 69% of employees say they'd work harder if they felt seen. When feedback isn't provided, it increases employee turnover.
Feedback is one of the best ways to recognize where issues lie as well as a chance to encourage employees and share your expectations. A culture that discourages employees to share their thoughts, or a culture where they are never engaged, needs to start from the top down. Employees need to see you providing and asking for feedback, and in turn, it can become a systemic process.
The best way to identify symptoms, such as the ones above, is to survey your employees. If you're unable to see issues, providing employees with an opportunity to share their perspectives anonymously is the best way to uncover hidden symptoms.
Don't Ignore the Red Flags
If your employees feel burnt-out or unmotivated, it may be due to toxicity. Toxic work environments can have big impacts on the mental health of workers, success of the business and ultimately employees who feel their well-being isn't valued will choose to leave.