CTG Tech, a local managed IT service provider, recently launched a program called CTG Cares. CTG Cares refurbishes computers and donates them to local organizations. CTG Tech recognized the increased importance of technology at the beginning of the COVID-19 pandemic and wanted to help their community stay connected.
CTG Cares has donated a total of 15 refurbished computers to Guyon Saunders Resource Center and Goodwill of Northwest Texas. Both organizations focus on community outreach and the computers will provide the ability for people to secure jobs and attend training classes.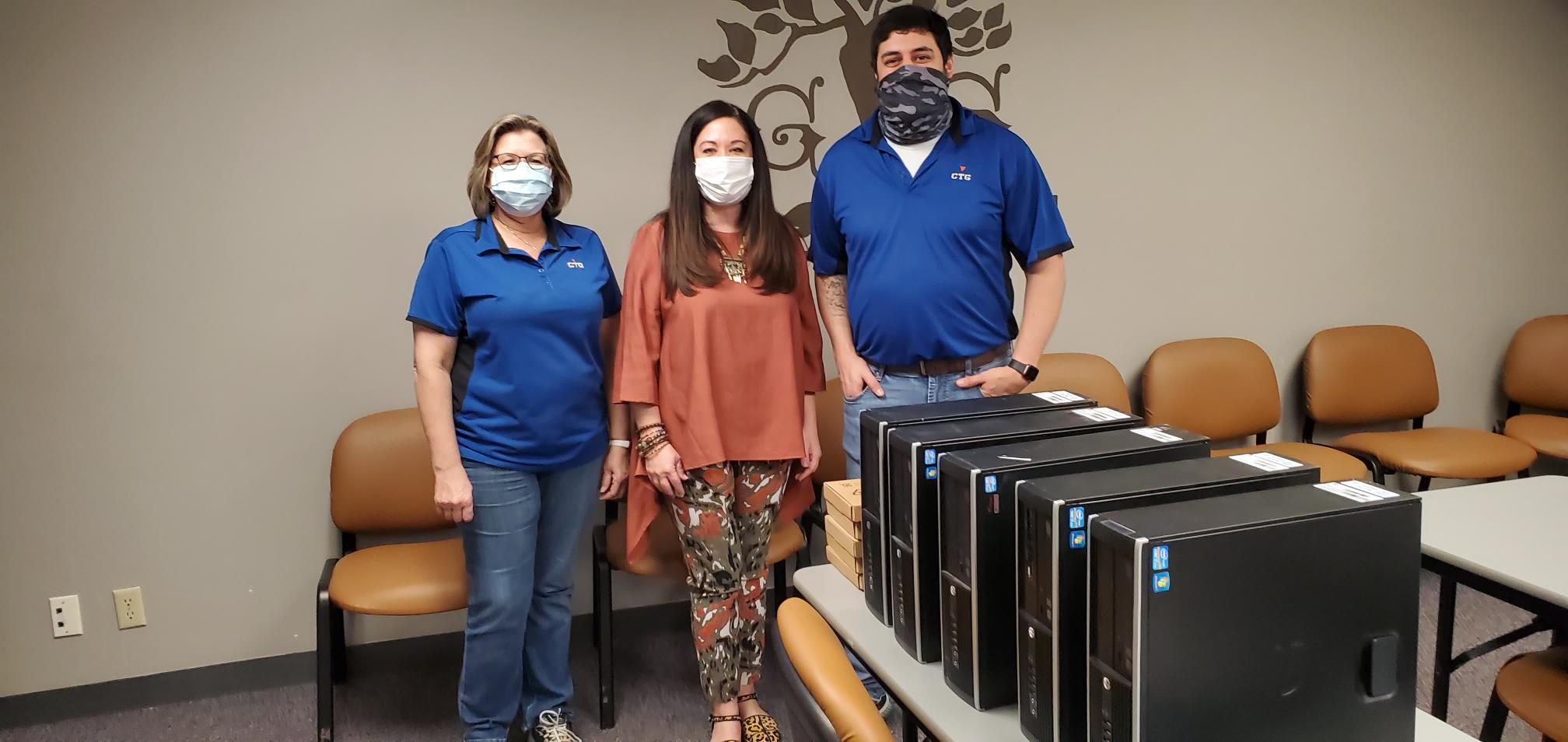 Guyon Saunders is a community center that provides resources to the homeless population. Some of their resources include food, clothing, shelter, and access to computers and internet. Their resources give people the ability to better rehabilitate into the workforce.
Goodwill of NW Texas offers free Career Training Classes at their computer center. The computers donated from CTG Cares will allow for larger training classes and will be given to participants who complete the training.
"It can be expensive for non-profit organizations to offer technology as a part of their services," said Patrick Welch, CEO/Owner of CTG Tech. "We have witnessed the strain of the pandemic on our community and have seen how technology has become a necessity to maintain businesses, education, and most importantly the connection to our family and friends." "Our strongest value at CTG Tech is our dedication to helping others, especially when the opportunity arises to help our community."