The pandemic pushed many companies to transition to a remote workforce. This transition was an adjustment that gave companies a way to remain operable, while providing employees the safety and flexibility they required. This year, many employees are still working remotely.
As we have all learned in the past couple of years, things can change fast. Thanks to technology, we have the tools to adapt to change, but we still have to learn the best and safest way to use them.
A virtual office can keep your employee's workflow consistent, productive, and flexible. With the right tools and processes, your employees could even be more productive working remotely than in the office. We are unsure what the future will hold, but we do know it will require flexibility, and technology can provide that for you.
#1 – Connect
Internet connection is your bread and butter to a virtual office. Most employees will have internet access, but you also need to consider the speed and the quality of the connection.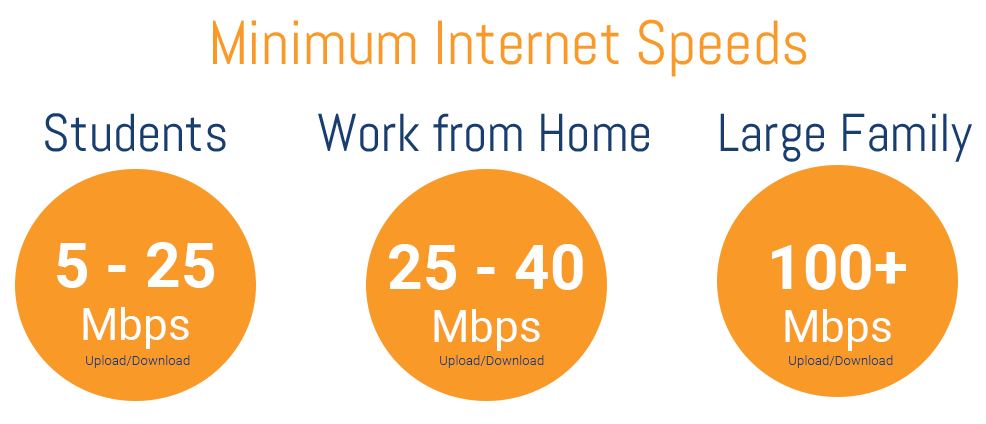 There are several ways to ensure the best internet connection and speed. One method is using a wired connection whose benefits include optimal speeds, reduced latency, and a more stable connection than Wi-fi connection.
#2 – Protect
Data breaches is always a risk that companies (and individuals) face. Cybercrime during the pandemic increased drastically, and email scams related to COVID-19 surged 667% in March alone. To have a secure business network, you normally have physical equipment such as servers, switches, firewalls, and more set up in the office to protect and store data.
How can employees connect to the company's network securely from home? A solution for remote security is a Virtual Private Network (VPN). A VPN secures your connection by creating a private "tunnel" to connect to your business network by using internet at home.
WHAT DOES A VPN PROTECT?
– Browsing history
– IP Address & Location
– Your devices
– Your internet activity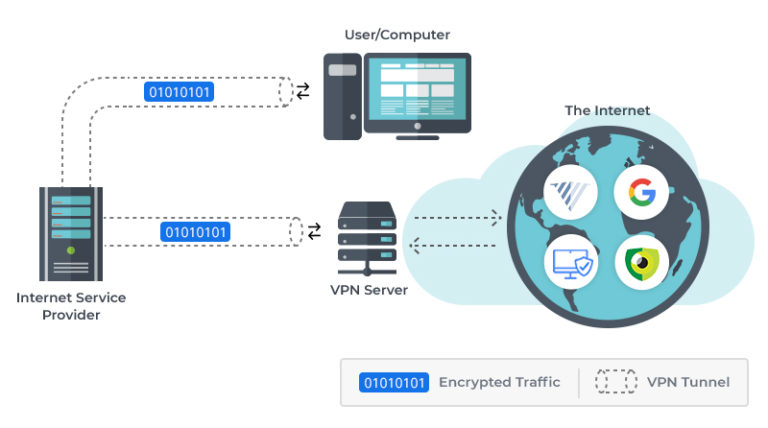 #3 – Access
The cloud is key to a successful Virtual Office. Cloud storage such as SharePoint or OneDrive allows your employees easy access to files they need without having to be in the office. Cloud storage eliminates the hassle of finding documents by providing secure access and syncs across any of their devices.
Employees can continue collaboration as they would in the office by using the cloud to work on the same documents at the same time, making productivity more efficient. Another plus with cloud storage is automatic file backups which reduces the risk of lost data.
#4 – Communication
Communication is key to any successful business and without the right tools, working remotely can put a strain on communication. One great tool is Microsoft Teams. Microsoft Teams makes it easy for employees to stay connected and productive.
One of the features of Teams is the ability to create channels for specific departments or employees. It eliminates the need for long confusing email chains in a clean organized platform to effectively communicate to all the employees involved in a project. Microsoft Teams syncs with all your cloud apps and files which makes it easy to integrate everything you need into one window.
Voice and video calling are a breeze whether you are conducting a virtual meeting or working with a smaller team on a project, a conversation is only a click away.
#5 – VoIP
Voice over IP is another way to stay connected, especially with customers. VoIP allows you to use cell phones to make and receive calls as office phones. Voice over IP is a simple term for phone service over the internet which makes communication with customers and coworkers possible from anywhere.
Empower your employees and customers with a simple cloud-based communications hub. Call, text, fax and control communications from one app, accessed in an internet browser.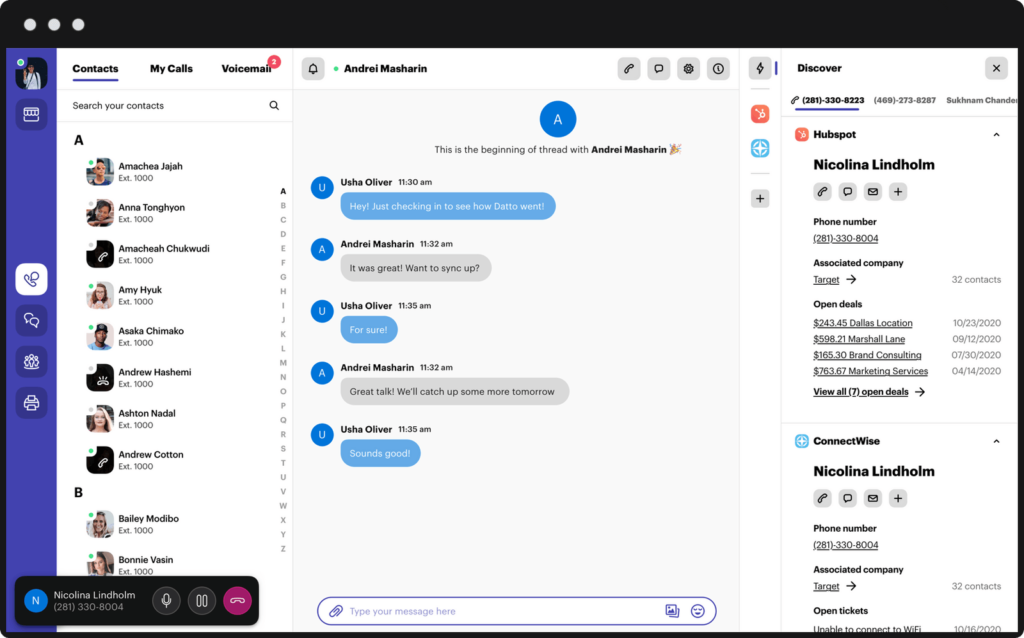 It's important to use technology to your advantage to lead towards success for your business. For more information on how to begin transitioning to working from home or how your Virtual Office can improve, contact CTG Tech today.