Securing your home network is important if you want to keep your personal information private and safe. In recent years, cyber attacks have grown more sophisticated and more frequent. It's no longer enough to simply protect yourself when you're at work, school or in public; it's also important to be vigilant about what happens on your network at home. Cyber attacks can happen anywhere, anytime.
Securing Your Home Network
An ISP (internet service provider) provides internet through a modem, which plugs into a router, and provides your home with Wi-Fi. From the modem you can directly connect devices to the internet using an ethernet cable. From the router you can connect wirelessly to the internet.
Your home's network is the backbone of all your devices, and if someone gains access to it they can wreak havoc on everything you own that is connected to the internet. It's not worth chancing it when it comes to cyber security and protecting your devices at home. Ensure only YOUR devices can connect to your network by enabling a password on your router.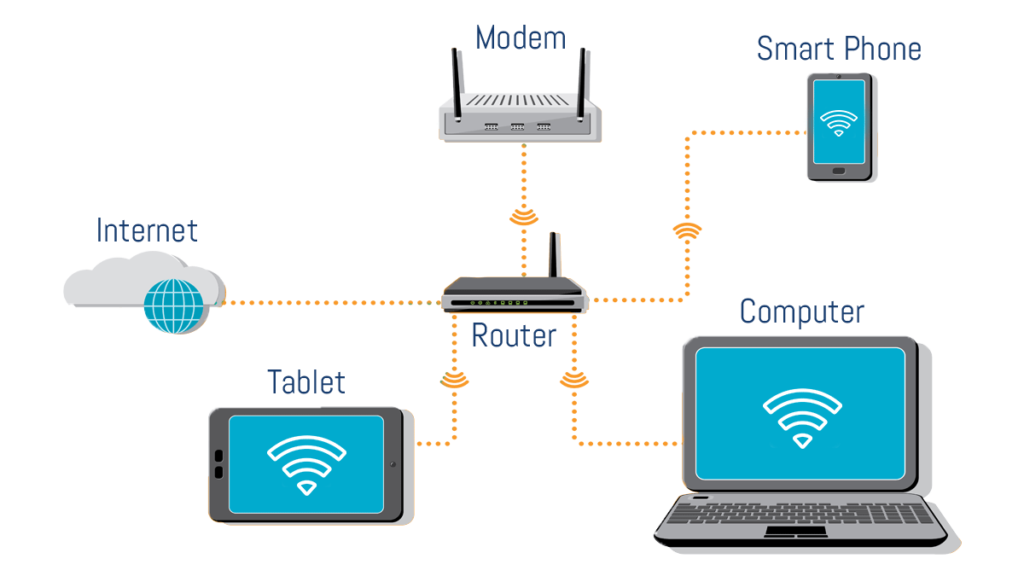 Enable Encryption
A few simple ways you can secure your home's network are to enable encryption and change your network's default name and password.
Enabling encryption is a fancy way to "require a password." Requiring a unique password to connect to your home's network can prevent malicious attacks or people accidently connecting to your Wi-Fi. While enabling a password on your network, it's a good idea to change the password from the default one that may be set by your Internet Provider.
Change Your Networks Default Name and Password
Using your default settings for a modem or router can make it easy for someone to access your network. Changing default settings is another layer of security to ensure yourself, children, and guests are protected.
There are lots of easy ways to secure your home's network. Download our 10 Ways to be Cyber Secure at home infographic for more information!